3D Laser Scanning Supports Renovation Surveys, and Then Some

KEY TAKEAWAYS

1. Facilities renovation teams should consider 3D laser scanning, also known as high-definition surveying for their survey needs (both interior and exterior). It's a fast, accurate method for capturing existing conditions and measuring and documenting the built environment.

2. 3D laser scanning need not be intrusive. You can most often continue operations in all or most of the facility while our work is underway.

3. The dense information gathered from point cloud data can be used for a variety of applications and potential deliverables that require a high level of detail, including 2D plans and 3D models for conceptual, architectural, historical, topographical, Building Information Modeling (BIM), and structural analysis.

4. Laser scanners can often record data for sites unsuited for other surveying methods or technologies.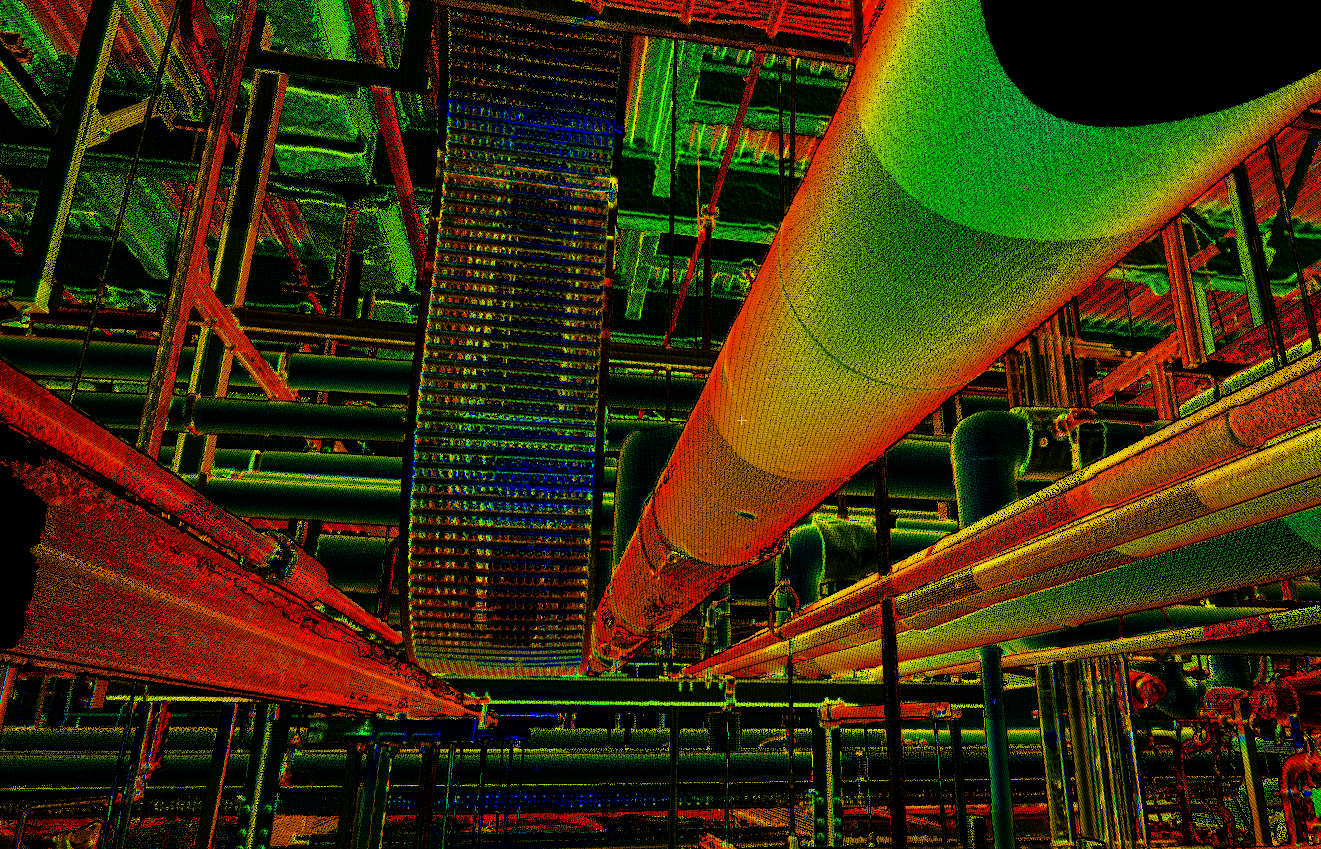 In a perfect world, a building renovation design team will afford ample time for Survey to complete its work, sufficient flexibility in the means and methods used, and gain a good return on their Survey investment.

But that's not how the Survey component of complex rehab projects often unfolds. Challenging occupant-related restrictions and demanding schedules result in rigid project constraints placed on the Survey team by the owner, architect, or design team. Under these conditions, traditional surveying often falls short.

Such projects require a more innovative solution from the surveyor's arsenal of geospatial tools. Meridian Associates' three-dimensional (3D) laser scanning technology, also known as high-definition surveying will get the job done with the efficiency and accuracy required, while offering significant value-added.

The design team for a series of fire station rehabilitations in greater Boston was presented with such restrictions to ensure that firefighters could continue their essential duties uninterrupted. Our 3D laser scanning technology met these challenges, and then some. Click here to read the full article.

Minimal Intervention for Maximum Results

Town leaders in a metro-Boston community had reached a consensus – several of their aging fire stations, built during the late 19th through mid-20th centuries were sorely lacking in meeting the essential needs of today's first responder teams. Decontamination facilities to protect firefighters from exposure to hazardous chemicals needed updating, as did their training rooms, and additional space was required for new wellness centers to keep them in peak condition.

The design team had a trained eye and deep experience to draw from. But that wasn't enough. As the buildings were in active use, the town couldn't afford to cease operations at the stations. Every hour spent cordoning off a section of the station for traditional surveying could take precious time from firefighters responding to critical emergencies. The Survey crew and their tools had to be unobtrusive, causing minimal to no disruptions.

Meridian's crew with its 3D laser scanning technology, capable of capturing over two million survey data points per second, completed our work measuring and documenting the facility at breakneck speed. As the architect's subcontractor for this project, our deliverable provided the detailed survey data required for the engineers to design both the internal and external renovations, encompassing elevations, existing structural elements, and utilities without in any way restricting the station from performing its essential work. Nothing was missed – not a window or a door, pipe or wall socket, or elevation measurement. No further survey visits were necessary.
Laser Scanning Applications: More Than You May Think
Meridian's 3D laser scanning services have proven vital on a wide range of projects, from scanning Boston's iconic Hatch Shell outdoor concert venue on the Charles River Esplanade, to museums and high-end fashion stores; clean rooms and industrial buildings; roads, and bridges. Our scanners can reach tightly packed spaces, with enough precision obtained from point cloud data to view and isolate individual cracks in the pavement or on a building façade, or to identify electrical outlet locations, elevations, or mark individual patches of shrubbery.
From the information gathered by our scanners, we produce custom deliverables such as colorized point clouds, interactive maps, and existing conditions (such as 3D BIM models or 2D plans), and As-Built plans – with a level of detail tailored to your specific needs – that can be imported into in a variety of software environments such as AutoCAD, Revit, or Civil3D.
For the town fire committee, this meant modeling the station interior and exterior for their As-Built 3D BIM Revit models that were used by the architect for numerous design improvements.

What might it mean for your renovation projects?
We hope you enjoy our ongoing "IN•SITES" Thought Leadership series. Our goal through these articles and our collaboration is to help you and your team achieve superior project outcomes.


About the Expert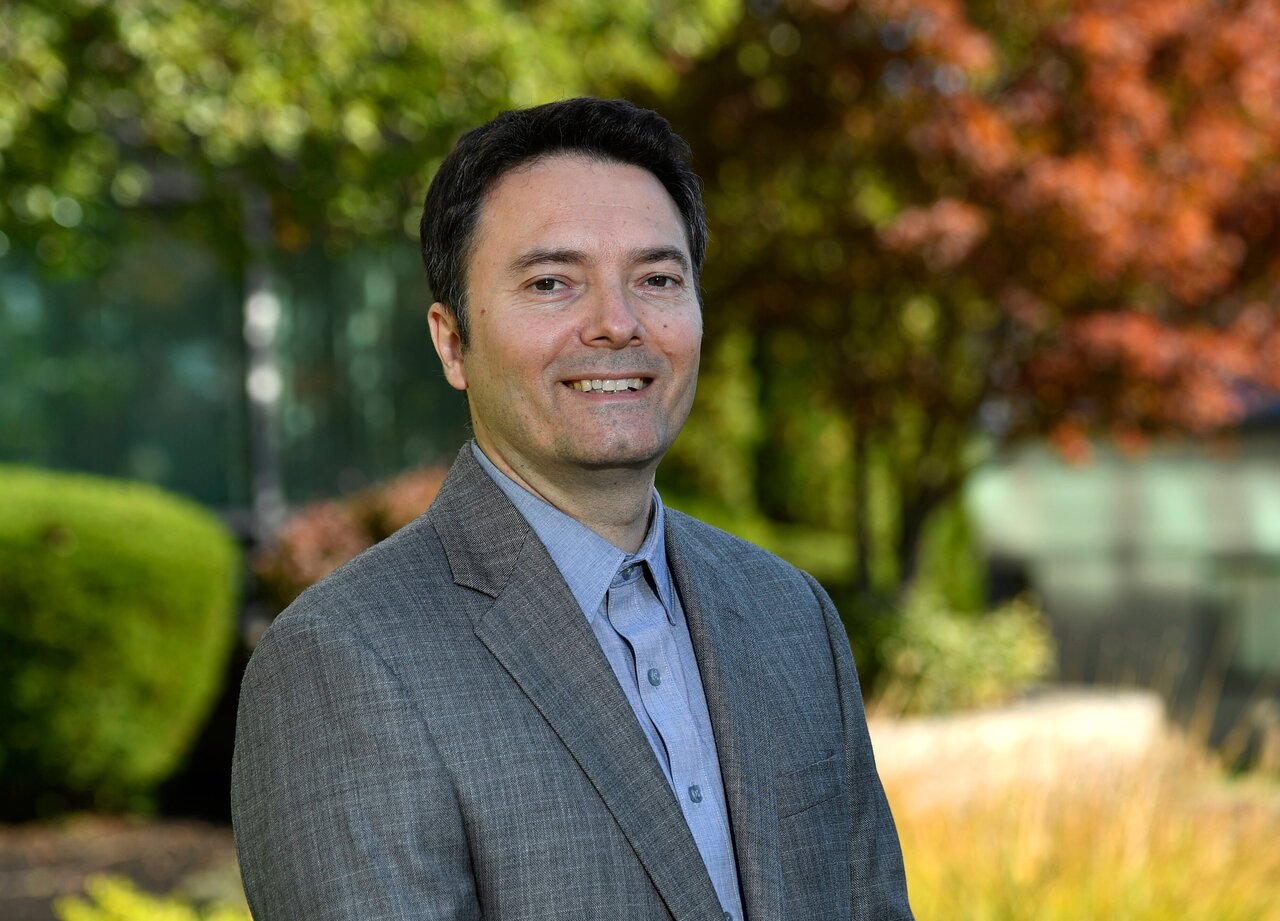 Nik Sands
PROJECT MANAGER, LIDAR AND LASER SCANNING SERVICES
Nik Sands leads Meridian Associates' Land Surveying, Light Detection and Ranging (LiDAR), and Terrestrial Laser Scanning team. He has produced record conditions plans, site designs, and layout plans for a wide range of disciplines and sectors, including the production of 2D plans and 3D models for conceptual, architectural, historical, topographical, BIM and structural analysis. Please reach out by email or LinkedIn to see how he can help you meet your surveying needs.
Email

LinkedIn