When to Use LiDAR to Supplement Land Survey during Solar Parcel Review


How LiDAR can save time, deliver exacting data points across the property, and produce real-time models that nip community concerns in the bud





LIGHT DETECTION AND RANGING (LiDAR)




TRADITIONAL LAND SURVEY (LS)

Ideal when surveying complex, 20+ acre parcels

Acquiring precise, detailed point cloud data

Assessing unique, site-specific concerns

Presenting live, dynamic data models

Ideal for more straightforward projects

Determining legal boundaries to avoid confusion

Observing parcels with line-of-sight obstructions or complex geography
Light Detection and Ranging (LiDAR) technology has been slow on the uptake in the solar industry, with some solar developers continuing to rely on traditional land surveying alone.

And yet, LiDAR, which uses laser technology to produce extraordinarily robust point cloud site data models, can help solve some of the most common problems developers encounter during site selection, design, permitting, and community acceptance.
The developer of a 62-acre solar photovoltaic (PV) array in central Massachusetts, for instance, had been experiencing tight deadlines, a need for hyper-detailed models, and community concerns requiring creative responses. LiDAR allowed them to effectively address each of these concerns, making their LiDAR investment worth every penny.
So, when is LiDAR the perfect supplement? Follow their story to find out.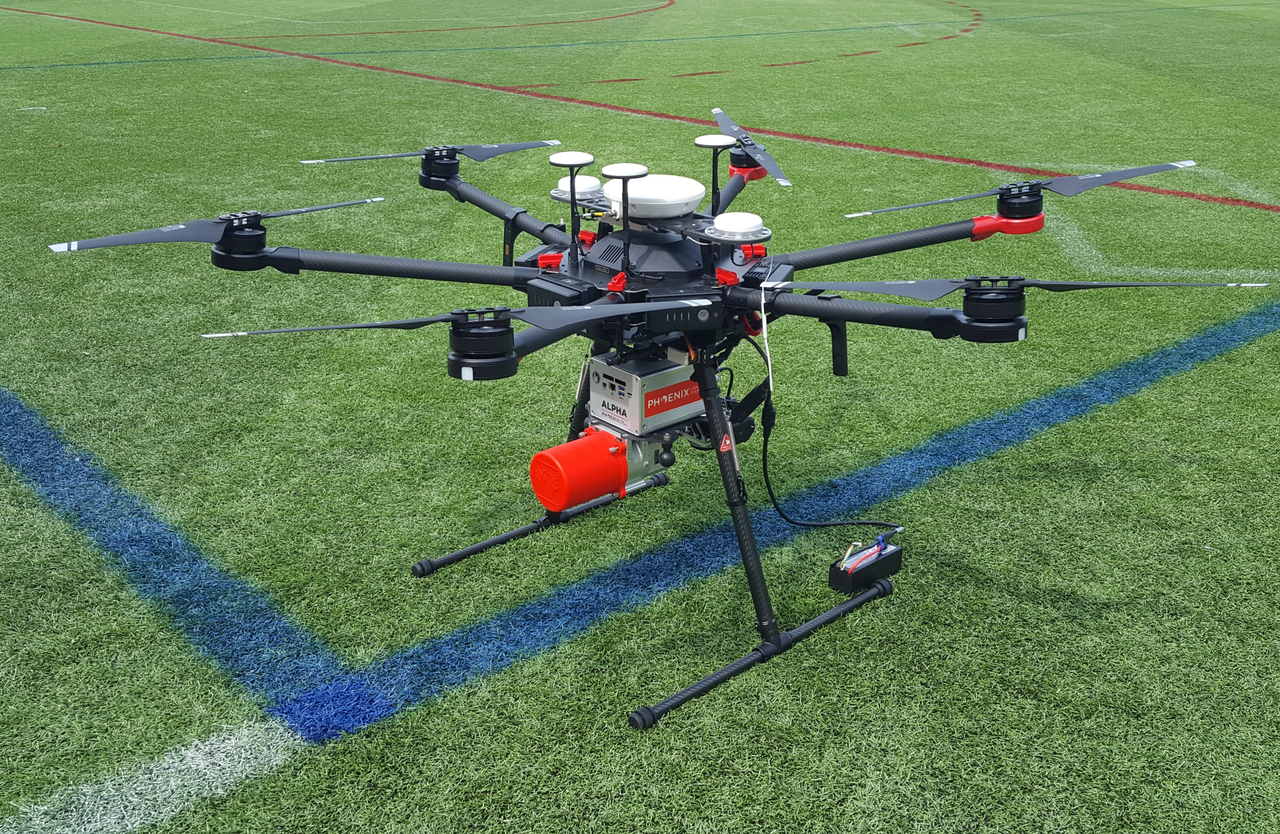 1. Shave Weeks Into Days
With thousands of LS projects under our belts, Meridian understands that professional surveying is essential for purposes such as delineating boundary lines, mapping planned construction, laying out parcel subdivisions, and capturing certain topographic information. But, depending on project acreage, the sometimes-painstaking rinse-and-repeat of the surveyors' work can add days and weeks to an already lengthy design, permitting, and construction process – without factoring in other important information traditional survey may not capture, like mapping dense forestry in detail.
LiDAR can produce enormous benefits for larger, utility-scale projects. Such was the case with our solar client's 62-acre development site and its uneven, wooded terrain. By using LiDAR, the client gained highly detailed survey and additional topographical information in a much shorter time, allowing them to create vastly more detailed digital models with a much shorter turnaround than relying on traditional survey alone.
2. Affirm Anticipated Results or Identify Game-Changing Alternatives
Millions of LiDAR data points logged per second produce point clouds that offer a treasure trove of information and deliverable results, ranging from topographic data to near-exact as-built models, to detailed erosion tracking, to determining shadow cover.
For our solar client, LiDAR's pinpoint results extended a lifeline to allow the project to remain profitable. Town zoning laws required the land be split into two separate parcels to make space for a power easement. Built along dense forest canopy, tree shadow could have axed a significant amount of available land for panel arrays. LiDAR's topographic data revealed the downward slope of the southern parcel was enough to prevent the canopy shade line from limiting potential electricity production, opening more much-needed land for the PV arrays than originally thought.
3. Address NIMBY Concerns with Live-Action Point Clouds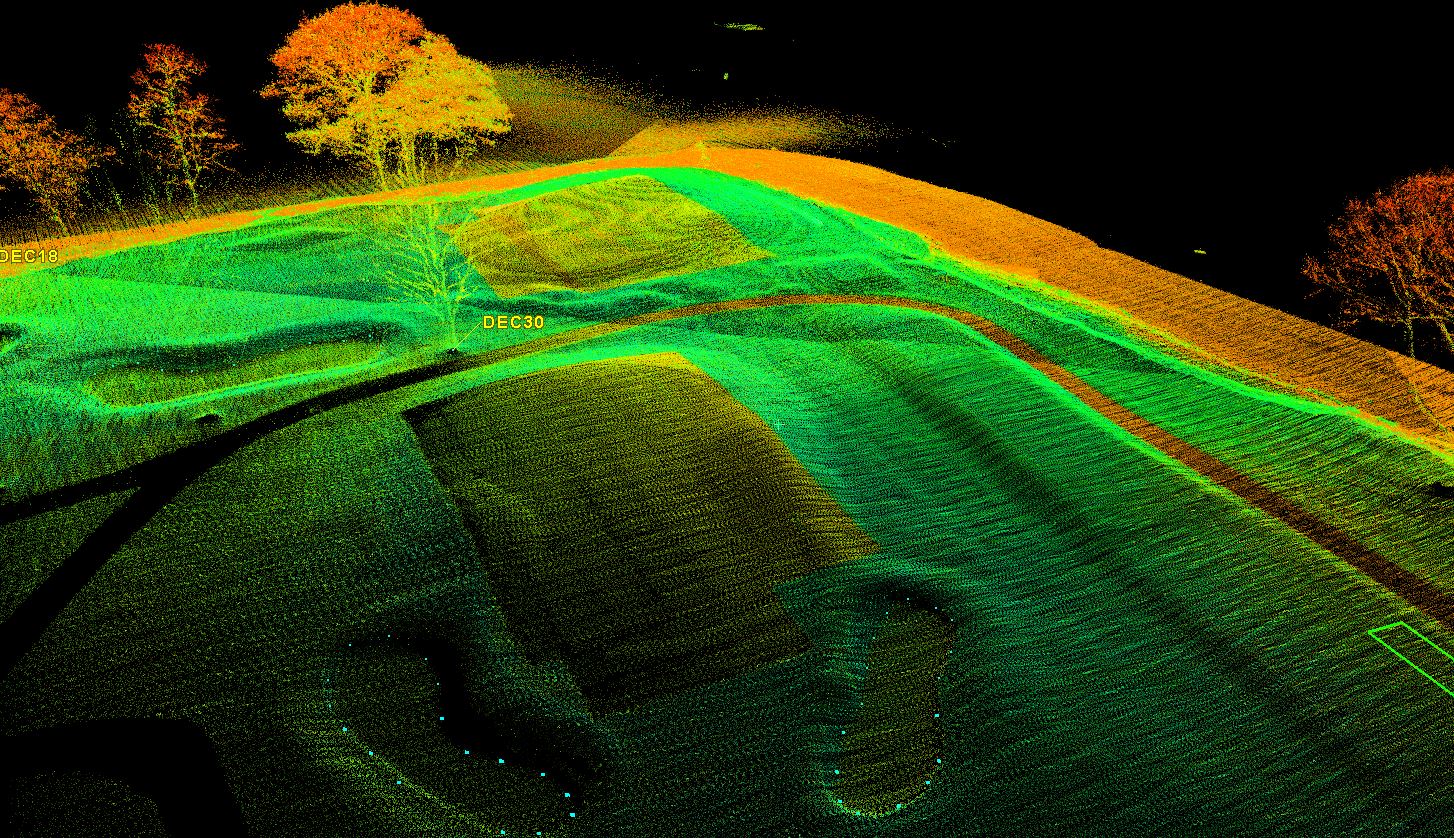 Unlike a static photo, diagram, or Google Earth image, LiDAR models allow developers to adjust viewpoints in real-time from nearly any angle or perspective. While traditional 1- and 2-D diagrams are important, they can't approach the level of detail LiDAR provides.
Our solar development lead found this aspect especially useful in addressing community concerns during public hearings. When residents raised concerns about the proximity of the arrays to their homes and how it would impact their views of surrounding scenery, our client was able to pull-up models specifically demonstrating how the arrays would look even from the resident's' own back yard or window.
Meridian: Regional LiDAR Leaders

Having first used LiDAR technology in 2007, Meridian Associates remains one of the only survey or civil engineering firms in the Commonwealth to provide these state-of-the-art services for a wide range of applications.
View our
Aerial and Mobile LiDAR services page to learn more about how LiDAR can help you meet project objectives, including a video of our technology in-the-field, and our
LiDAR and 3D Laser Scanning markets page for specific project examples.
Additionally, we hope you'll continue to follow us along our "IN•SITES" series.
About the Expert
Chris Ryan
PRINCIPAL OF LAND DEVELOPMENT & RENEWABLE ENERGY
Chris Ryan leads Meridian Associates' renewable energy practice. A principal of the firm with over 20 years of civil engineering experience, Chris has been involved in over 100 megawatts (MW) of ground-mounted solar photovoltaic (PV) arrays across Massachusetts and Maine. Chris has expertise in stormwater management, survey, and use of Light Detection and Ranging (LiDAR) in horizontal construction projects. He maintains client relationships with key Meridian solar development partners and municipal clients, leading stormwater and other civil site design projects.